APP
MEAZOR APP 2.0*
-Save unlimited customized scales
-4 built-in Theme for NeoRuler
-Data list, Drawing mode& more
*MEAZOR APP requires Android 6.0 or above and requires minimum 4GB ram. iOS 13 or above. Adapt to Connection protocol: Bluetooth 4.0 wireless connection.
Support Units
mm, cm, m
inch (decimal,fractional),feet, yard
mile&km***
***Mile&km units are only available in map mode and when the selected scale is greater than 1:50000.
Smart Scale
in custom scale mode, the product can calculate any scale based on the markings on the drawing.

Minimum calculated scale: 100,000:1
Maximum calculated scale : 1:100,000.
Accuracy: ±0.004 inch (±0.1mm)

Space Divider
Divider allows the user to divide a certain distance (slider's distance) and display with LED tickmarks.

Minimum divide sections: 2
Maximum divide sections:12
Divider's resolution:±0.5mm
Built-in Scales
93 built-in scales distributed in 8 scale modes: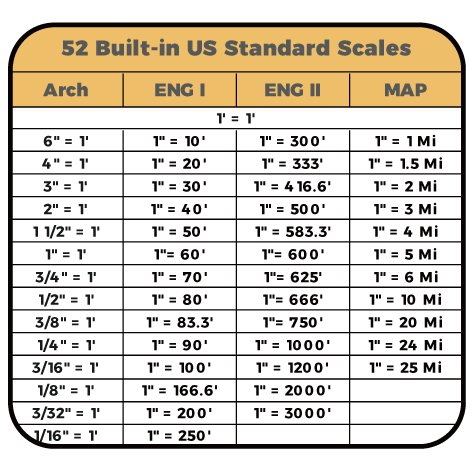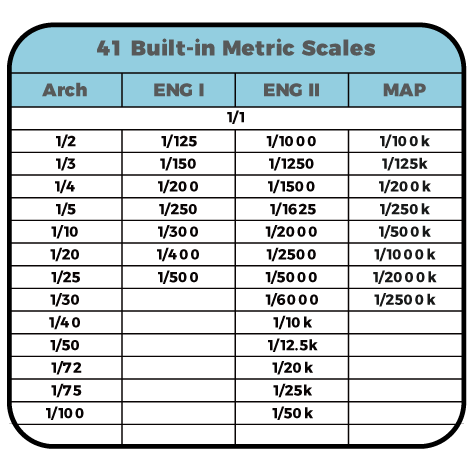 Range & Accuracy
Range:
12 inch (305mm)
Accuracy:
±0.004 inch (±0.1mm) under 1:1 mode in ideal circumstances. **
**Non-ideal circumstances: The accuracy decreases on shaking, falling, sliding with high velocity. Inclination, misalignment and other human error factors will also affect the measurement accuracy.
Display
1.14" Full-Color LCD Display, 240×135 resolution at 240 PPI.
Battery Life
- 180 days battery life in stand-by mode
- 14 days continuous use under comprehensive power consumption.
- 12 hours continuous use under maximum power consumption.

Battery
Built-in 1000 mAh lithium‑polymer battery.
Support 5V -1A USB-C Port Charging.
Operating Environment
Operating temperature
50° to 95° F (10° to 35° C) Relative humidity 0% to 90% noncondensing
Materials
Aluminum Alloy,
Stainless Steel,
ABS ,PC, POM
Legal Statement:
NeoRuler Info:
Before you use NeoRuler, please read the product instructions and all precautions carefully. If you have any questions,please visit the HOZO Design website for relevant information. Or send an e-mail to: info@hozodesign for advice on the use of products.
Safety information:
This product should not use incompatible charger or charging cable; these actions may cause product damage, fire, explosion or other hazards.
This product can only be used with accessories approved by the manufacturer. If customers purchase and replace parts with third-party accessories, this action may break the warranty for this product.
Please use this product to measure when the temperature is in the range of 0 ℃ and 35 ℃. If the ambient temperature is too high or too low, it may reduce the life of the components in the product or cause product malfunction.
Do not put this product in water or use in extremely humid conditions. This action may damage the internal circuit board of the product.
This product contain 1000mAh Li-ion Battery. Please recycle the product according to local regulations. They should not be treated as household waste. Improper disposal of batteries may lead to environmental pollution.
Product Statement:
NeoRuler, HOZO subtitles and logos are registered trademarks owned by HOZO Design.Co., Limited. NeoRuler Digital Ruler are patented products that their appearance and functions are protected by the laws of the United States and China. Hozo Design.Co., Limited. All rights reserved, this manual does not constitute any form of commitment.
©2023 HOZO Design .Co., Limited . All rights reserved.